We are delighted to invite your team to the Super Lambrou Cup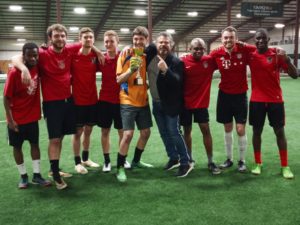 on Saturday, Feb 6 at the Greater Binghamton Sports Dome (1500 Airport Rd, Binghamton)
Fantastic 1-Day 7v7 Indoor Soccer Tournament w/
Cash Prize $$$$, trophy/medals, food, music, massage & drinks (beer & wine for adults).
* 3 games guaranteed.
* Three divisions:
– Youth (U16)
– Adult Coed
– Adult Open
* Email: ithacasoccerleague@gmail.com or call/text 607-339-1988 to sign up your team. Registration fee is $250.
—
The Super Lambrou Cup is named in honor of Nick Lambrou, of Lambrou Real Estate, a great supporter of soccer in Upstate NY & beyond.